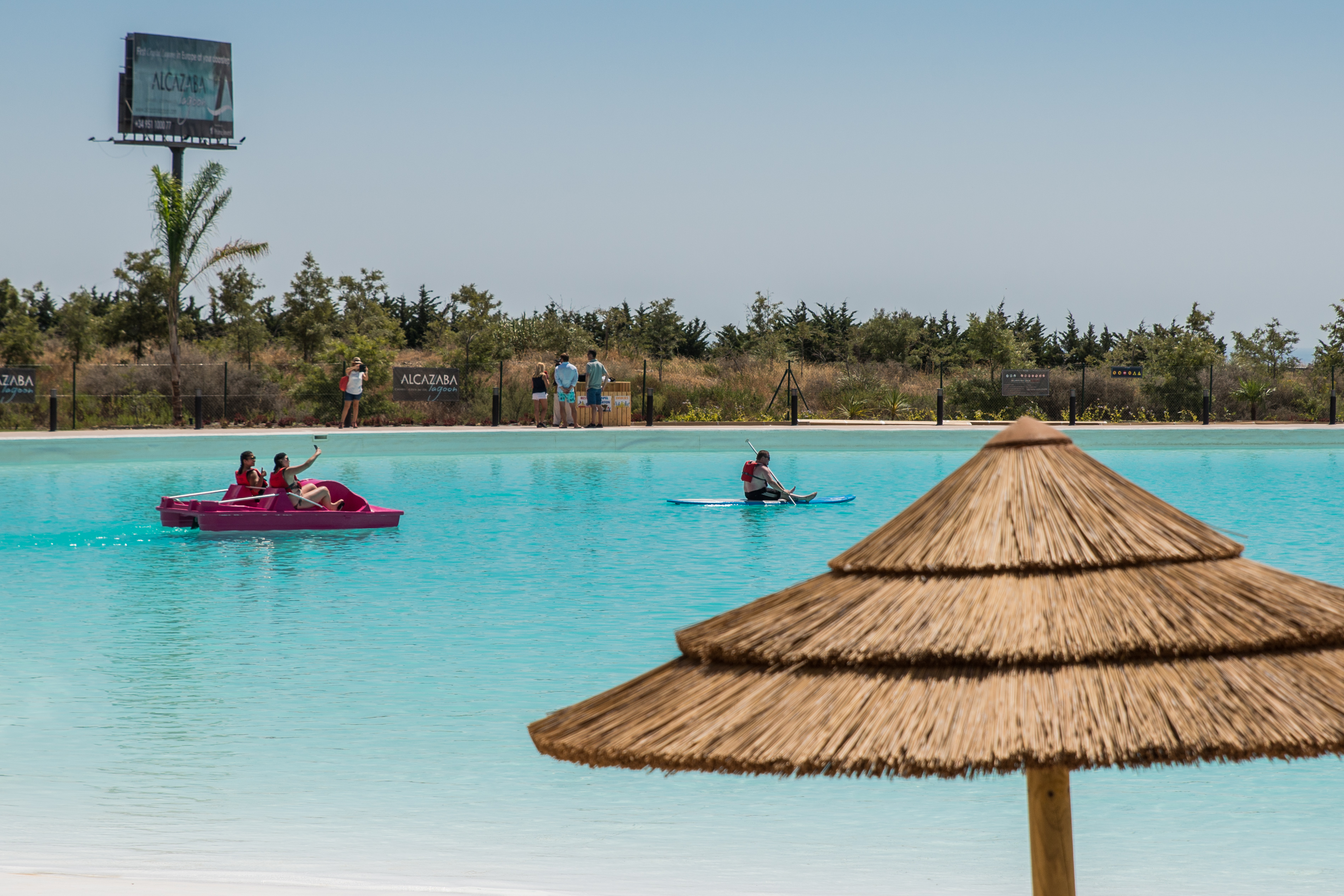 Type: Apartments
Status: Ready in 2020
2-4
2-3
Features: Parking , Sea view , Swimming lagoon , Watersports
From 104
Details
The residential development of your dreams, stretching through spacious areas with exotic gardens.
A development of buildings with a catching design of white lines and gentle outlines for its south-facing homes.
The apartments sit in small residential groups, nestling among large green zones of palm trees, tropical plants and pools, which create a green Mediterranean ecosystem.
A walkway skirts the edge of the lagoon, so you can enjoy the natural setting and views while you walk, run or enjoy other sports.
The artificial beaches are of perfect sand, and have sun deck areas and zones for beach sports, communal service facilities, changing rooms and showers.
Imagine resort quality living
The Lagoon homes offer a quality residential experience: airy living spaces which open onto balconies and terraces, places to enjoy the true style of Mediterranean life.
All the apartments have separate individual storage rooms and underground garage; they have air conditioning and central heating, hot water by solar panels and satellite television. Quality
finishes to the design of the interiors and fully fitted kitchens with first class appliances.
The third phase of the development offers 78 exclusive 2 and 3 bedroom apartments and penthouses with spectacular terraces.
Imagine a turquoise lagoon of crystal waters
A lagoon covering 1.4 hectares which never loses its qualities, encircled by fine sand beaches and with floating pontoons for watercrafts. Lagoon offers almost all the unpowered water sports in a safe setting for your enjoyment: go out on a kayak, cut through the waters on a paddle surfboard, learn how to sail, or enjoy sports like windsurfing and kitesurfing. With three enclosed swimming pool areas to make bathing a safe activity.
More environmentally friendly than a swimming pool
The Lagoon uses ultrasound system technology as part of its sustainable water treatment: up to a hundred times fewer chemical additives and only 2% of the energy used by conventional swimming pool systems.